Delegation for relations with Australia and New Zealand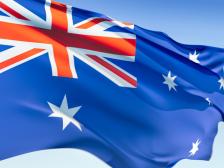 The European Parliament sustains Delegation for relations with Australia and New Zealand since 1981. The meetings of the delegation with their counterparts are the focal point for the interparliamentary element of the relationship between the European Union and the two Pacific countries.
The current delegation is chaired by the Italian MEP Mara Bizzotto. Emil Stoyanov is a substitute member.
The regular agenda items in the parliamentary meetings cover areas such as trade; agriculture; tackling climate change; development and economic cooperation; science and technology; the promotion of global and regional security, countering terrorism, and human rights.
The EU has been Australia's largest trading partner for the last fifteen years. Similarly, the EU is also the largest source of foreign investment in Australia, the second major destination for Australian investments abroad and the largest partner for Australian bilateral trade in services for at least sixteen years.
The EU and Australia share common concerns with regard to the Asia-Pacific Region. The EU has been involved in peace-keeping efforts in the Asia-Pacific region, such as Cambodia and East Timor.
---