The 4th Europeana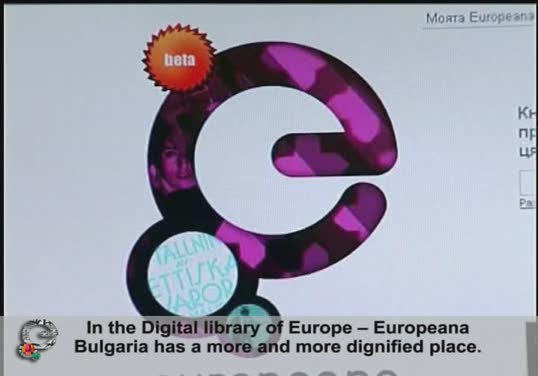 Bulgaria has increased more than 9 times its content in the Digital Library of the European Union - Europeana. The fourth conference on the major project of the European Union for a single Digital Library - Europeana was held in Plovdiv.


The initiator of the meeting is MEP Emil Stoyanov. The two-day conference attended representatives of libraries, museums, archives and galleries from Bulgaria. Bulgaria has increased more than 9 times its content in the European digital library and has already digitized more than 38,000 titles from Bulgarian literature, music, art, periodicals. This was announced by MEP Emil Stoyanov. In Plovdiv, he opened the fourth conference on the mega-project Europeana.



The European Commission has given its recommendations on how to develop Europeana in Bulgaria, said Emil Stoyanov. Henceforth Bulgarians urgently need to create a National Board of digitalization. He will coordinate the work between the different cultural institutions. Minister Tomislav Donchev also expressed his support for this project. Representatives from the Ministry for EU funds read a special letter from the Minister.



Europeana has not only cultural but also economic sense. Through it each and every foreigner could inform himself about the history, folklore and the cultural heritage of the country.



"This project has a long way to go, but I think that with small steps it will succeed " said Daniela Petrova, Chairman of the Culture and Media Committee of the National Assembly at the opening of the conference.



Emil Stoyanov announced that this year again he will provide 10 scholarships to students from the Plovdiv University, who will continue to work on the digitization of materials and information related to the history of the city and the region.


The conference ended with a memorandum addressed to the President, Prime Minister and six ministries. In this letter the participants called for the funding for digitization of the cultural and scientific heritage of Bulgaria.
---
---
More Europeana: